McPeak's Assisted Living Newsletter
March 2013 Newsletter
By Linda Ohlsen, Recreation Director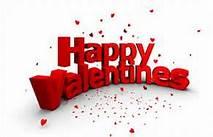 Love was on our minds in early February as we began our preparations for the holiday of love- Valentine's Day. Our recreation room was made lovely with many handcrafted vases filled with red, white and pink roses. Angela Hampson and Josephine Gross were among the many guests who made arrangements for our mantel which looked just gorgeous and received many compliments from visitors.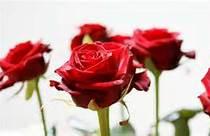 Looking equally beautiful were the red and white cut-work hearts that were on display in our recreation room. Guests including Bill Corley and Charlotte Hoffman did a wonderful job on this lovely craft. Bob Hall and Ellen Sminkey used their creative talents to decorate our hallway with a collection of hearts that we all fell in love with.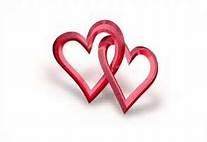 Bob Shade, who is our special Valentine throughout the year, arrived early on the day of the blizzard and warmed our hearts with his wonderful piano music. Doris Thompson and Muriel Lizak always enjoy our hour with Bob and Ruth Beal noted that this month's opening song, "My Funny Valentine", was a great choice.

Valentine's Day was perfect from beginning to end it started with a visit from Emily Leiber, her husband and a friend, who brought us the most delicious treats for the holiday. Charlotte Hoffman loved the pink frosted cupcakes that were served and Charlotte Katen couldn't get enough of their excellent sugar cookies. George Thogersen was delighted with the guitar music that was part of their visit and all loved the pretty Valentine's cards they brought.


Our afternoon was filled with the exotic music and dance of Sasha's belly dancers. Their hour long program was beautiful to watch. The three dancers, dressed in fuchsia gowns covered with sequins, moved to the music with grace and elegance, charming us all. John Ritz and Alex Salmin were delighted with the performance and Josephine Gross and Angela Hampson actually became part of the show. Both ladies danced beautifully. Bill Jones, Robert Baumann and Evelyn Grasso had a great time out on the dance floor too!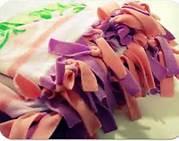 Our Valentine's raffle, which was held after our resident council meeting, was fun and exciting. Raffled off were a dozen lovely blankets made and donated by the students of Holy Angels School. Guests took turns selecting hearts, each having the name of one of our guests on it. Marie Thompson, our council chairperson, made the first pick making Madeline Pedota an instant winner. Other winners that morning included Irene Huether, Ruth Beal, Pauline Bovino and Lee Kulakowski.

Freddie Prinz, who is a wizard at the keyboard, delighted the crowd with outstanding musical selections representative of many different eras. Doris Thompson and Kay Sheridan enjoyed the show as did Adelaide McKasty who also liked the apple pie that was served.

Frances Branciforte, Madeline Pedota and Marie Thompson have been getting some great workouts at our exercise programs. Virginia Kara loves shooting baskets during our workouts as do George Thogersen and Ellen Sminkey.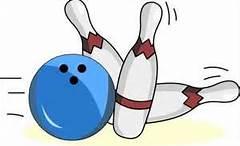 Table top bowling also gives us a bit of a workout and we've seen lots of improvement in the scores of Angela Hampson and Charlotte Hoffman. Top scores for the month go to Bill Jones with a 197 and Bobbie Smith with a 171.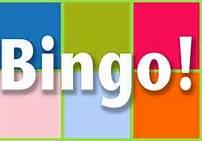 Alex Salmin was our bingo winner for the month of February. Though it was a short month, Alex was able to rack up 72 wins, beating some stiff competition from Bob Hall and January winner, Gilda Messina.

Those March winds will soon be blowing, ushering in a new month.

We'll be thinking green as we prepare our home for St. Patrick's Day and get ready to enjoy the traditional corned beef and cabbage dinner. There will be Irish entertainment plus musical enjoyment provided by Vivian and John Goff and the Seventh Day Adventist church choir. So, get set for another great month ahead.