McPeak's Assisted Living Newsletter
April 2013 Newsletter
By Linda Ohlsen, Recreation Director
Bob Shade helped us welcome in the new month and get us into a lively Irish mood as well. Bob treated us to a variety of Irish songs which he played on our piano, offering a morning that Doris Thompson and Robert Baumann found most enjoyable. Evelyn Grasso and Angela Hampson sang many of the songs played and if we didn't know better, we'd have sworn they were Irish.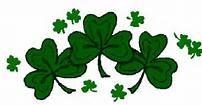 We all worked together to finish the last of our Saint Patrick's Day decorations in time for the holiday. Our big green shamrocks on plaid backgrounds were last to be done and looked fantastic due to the helping hands of Ruth Beal and Madeline Pedota.
Everyone enjoyed our Irish word games and reminiscing program at which Irish coffee and shamrock cookies were served. Celia Wysocki and Bob Hall shared their knowledge with us as we played, answering many questions and sharing some memories of days past as well.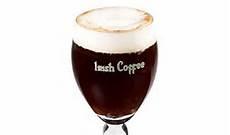 Our St. Patrick's Day party began with the traditional corned beef and cabbage dinner served in our dining room, which was decorated with green linens and vases filled with green carnations. Ladies received green shamrock necklaces as they awaited the arrival of entertainer Tony Grant.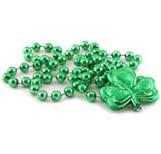 Tony gave a fine performance, singing, playing keyboard and engaging us in a great Irish sing-a-long. Stories of Irish history were interjected between the music and there was no absence of Irish humor during Tony's program. Alex Salmin and Mary Schorden loved the show, as did Adelaide McKasty, who also gave a nod of approval to the green ice cream that we served.
Easter caught us quite by surprise coming so early, as it did this year. We were able to get our home holiday ready quickly though, thanks to the talents of Marie Thompson and Bill Jones. Marie and Bill helped to make the adorable Easter baskets, filled with colorful eggs that were on display in our recreation room. Alex Salmin and Fran Zummo were a big help too, crafting our cut-out Easter eggs and Frances Branciforte and Celia Wysocki helped make the cheerful white bunnies that lined our hallway.
Pastor Bonfiglio loved all our colorful decorations when he visited and gave a lovely Easter service, which was appreciated by Bobbie Smith and Angela Hampson. Bobbie and Angela also found the visit by the Seventh Day Adventist church choir to be much to their liking. This wonderful group visits us every year providing a wonderful program of spiritual readings and songs.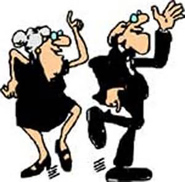 The music of Freddie Prinz was a hit with everyone. Freddie is just a genius at the keyboard and his musical selections offered something for everyone. Joe Gold and Josephine Gross did lots of dancing during his hour long program and Phyllis Levy and Rose Navatto sang along to many of the tunes.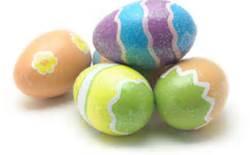 Other musical entertainment during the month was provided by Vivian and John Goff. This cute, senior couple always gives us a memorable afternoon. Lee Kulakowski loved the Patsy Cline numbers done by Vivian and Ann Wojtukiewicz and Michael LaPlaca seemed to favor John's renditions of famous Perry Como songs. Charlotte Katen and her son looked very happy dancing together, as did Josephine Gross and Bobbie Smith.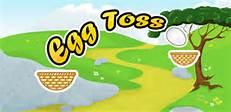 Right before Easter Sunday we held our annual Easter egg toss. It was just terrific this year, with some outstanding distances set. As guests took turns rolling their eggs down our longest hallway, its stopping point was tagged with their names. Going the farthest was Alex Salmin's, followed by the eggs of Bill Jones and Joe Gold. All three of our winners won colorful Easter baskets filled with grooming products and a cute stuffed bunny too.
We colored over 5 dozen eggs for Easter. Celia Wysocki and Madeline Pedota made some beauties, which provided a cheerful display that we enjoyed all morning. They were appreciated at dinner time too when we all enjoyed our delicious egg salad sandwiches.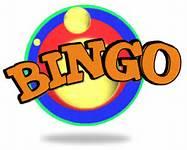 Phyllis Levy and Lee Kulakowski certainly enjoy our afternoon bingo games and had their fair share of wins for the month, but it was Marie Thompson who was our March winner. Marie won a cute stuffed monkey which I'm sure will serve as her lucky charm during the month ahead.
Our exercise program continues to be very much enjoyed by Joe Gold and Bill Jones who are both tops at our basketball toss. Both Joe and Bill also do well at bowling, with scores hitting just below the 200 mark. Evelyn Grasso is also an awesome bowler, as are Bobbie Smith and Robert Baumann.
Though April showers may be on the way, we look forward to lots of sunshine and fun times here at McPeak's in the days ahead.
| | | | | | | | | | | | |
| --- | --- | --- | --- | --- | --- | --- | --- | --- | --- | --- | --- |
| A | N | G | E | L | A | N | A | E | S | O | R |
| U | O | I | N | J | A | I | L | E | C | U | A |
| D | E | L | I | B | M | D | X | W | T | Z | C |
| R | D | D | L | E | E | O | C | H | E | C | D |
| E | I | A | U | A | P | R | H | E | V | D | O |
| Y | A | F | A | N | S | I | A | N | E | X | A |
| J | L | R | P | N | E | S | R | I | L | Z | L |
| T | E | M | R | I | S | I | L | L | Y | H | P |
| L | D | W | B | B | T | A | O | E | N | Y | J |
| C | A | B | Y | X | N | R | T | D | E | T | T |
| K | O | M | A | R | I | E | T | A | S | U | N |
| B | T | E | M | K | Y | F | E | M | A | R | Y |
CIRCLE IT

Can you find the names of
these 18 guests in the puzzle?

| | |
| --- | --- |
| ANGELA | RUTH |
| ROSE | PAULINE |
| GILDA | CHARLOTTE |
| MADELINE | LEE |
| MARY | BOBBIE |
| PHYLLIS | DORIS |
| MARIE | AUDREY |
| ADELAIDE | EVELYN |
| CELIA | ANN |