McPeak's Assisted Living Newsletter
June 2013 Newsletter
By Linda Ohlsen, Recreation Director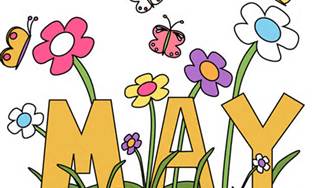 Early May found us getting ready to celebrate Mother's Day. Together, we recalled the old poem that ends with the words, "a woman's work is never done" and reminisced about our moms and the many jobs they did while we were growing up. Most guests felt their mothers were excellent housekeepers and we shared how they cleaned their windows with vinegar and water and dried them, streak free, using newspaper. We recalled mom's china closet filled with sparkling dishes and handmade lace doilies. It was with that in mind that we tackled our first Mother's Day project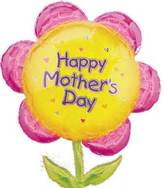 We lined our mantel with some lacy white doilies and filled it with an assortment of framed silhouettes made by Fran Zummo and Marie Thompson. Our display was ever so lovely and definitely would have made our moms proud.
Dainty tea cups with tea bag labels dangling were on display in our room too, and were made by Olga Gallagher and Fran Branciforte. They looked adorable surrounding our sign which said, "You're Tea-rrific Mom!"
We tested our memories as we sang along with piano player Bob Shade, who played "Mother" in honor of the holiday. Bob's program also featured many other standards we favor and there were some terrific vocals by Philip Cantone and Josephine Gross.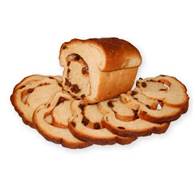 We all agreed that the old saying, "a woman's place is in the kitchen" was definitely not to our liking. We did however decide to try a little cooking craft just for fun. Together, we baked a delicious raisin loaf, which was a real treat at our afternoon bingo games. We thank Ruth Beal and Madeline Pedota for their help with the project which required a lot of measuring and mixing.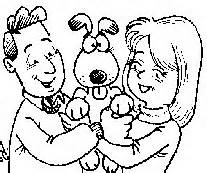 Julie Franco gave us a delightful afternoon of music which allowed many of our moms to have their moment in the spotlight too. Julie offered guests the opportunity to sing on her mic and there was much applause for Rose Starita, Angela Hampson, Mary Schorden and Rose Navatto as they completed their turns.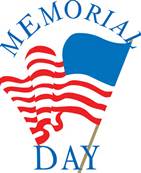 Delivering lots of love to all our moms (and dads too) was our pet therapy dog, Dustin. Dustin is a handsome Golden Retriever who just seems to adore everyone. I know he had lots of kisses for Muriel Lizak and Michael LaPlaca, who both adore our pet therapy visitors.
Pastor Bonfiglio set the mood for our second holiday in May, Memorial Day. The pastor's service, which was thoroughly enjoyed by Doris Thompson and Fran Branciforte, included a special prayer of thanks for those who had served in the armed forces.
Several of our former service men, including Alex Salmin and Bob Hall helped to make the beautiful Memorial Day decorations which were on display in our hallway.
Rose Starita led us in reciting the poem, "In Flanders Fields", which inspired us to make some red poppies to display. Those done by Joe Gold, Fran Zummo and Bill Jones were just perfect.
Nina Et Cetra finished their hour long program here just before Memorial Day, with some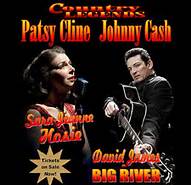 patriotic songs that had Evelyn Grasso and Phyllis Levy singing aloud. The ladies also loved the other offerings of the group, which included standards by Patsy Cline, Johnny Cash and Peggy Lee. It was nice to see Charlotte Katen enjoying our ice cream treats with her son, Will, and watching them enjoy a dance together after.
Also entertaining us this month was George Missali, who offered a morning program of sing along songs. George is a fine guitar player and his talents were definitely appreciated by Anastasia Wojtukiewicz and June Susinno. Madeline Pedota and Charlotte Hoffman proved themselves fine singers during the morning, as did, Alex Salmin and Josephine Gross.
Angela Hampson continues to shine at our exercise program as do Bobbie Smith and Doris Thompson. Angela is now shooting the distance with our other basketball pros, Bill Jones, Joe Gold and Celia Wysocki.
Our staff/resident bowling tournament was held on May 30th and was a nice way to end a great month. Our top six resident bowlers who were paired with staff members enjoyed a lively competition that was great fun for both participants and onlookers.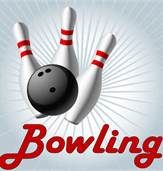 There were lots of spares and strikes by all. But at program's end our pairs finished as follows;

1st – Evelyn Grasso & Janet
2nd – Alex Salmin & Myrna
3rd – Joe Gold & Debi
4th – Bill Jones & Carmen
5th – Bobbie Smith & Sue
6th – Robert Baumann & Diane

All resident players were awarded trophies in size order for their wins and staff members received cute summertime decorations for their homes.

Bingo scores were very close this month, with everyone being very lucky at the games, including new players, Anastasia Wojtukiewicz and Rose Starita. As always, Gilda Messina and Lee Kulakowski did well, but it was Marie Thompson who took the games. Congratulations Marie!