McPeak's Assisted Living Newsletter
July 2013 Newsletter
By Linda Ohlsen, Recreation Director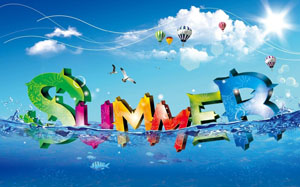 Memorial Day brought patriotic thoughts to mind and marked the start of the summer season. Both were instrumental in our choice of decorations to make for our recreation room.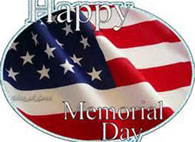 Sand pails of red, white and blue were filled with like colored flowers made by Celia Wysocki and Anastasia Wojtukiewicz. They looked fabulous on our mantel, adding lots of summer cheer and color to our room. Patriotic wreaths brightened our room as well and we thank Madeline Pedota, Olga Gallagher and Bernadette Lawlor for helping us to make them.
Our hall display of red, white and blue stars was a wonderful salute to our country. Joe Gold, Fran Zummo and Marie Thompson can be very proud of the fine work they did to prepare this for us.
Table games, such as summer trivia bingo had us answering many questions related to the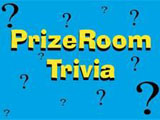 season. Gilda Messina and Philip Cantone supplied many of the responses and won some nice prizes for their efforts. Philip added a great deal to our word games and reminiscing program too, sharing many memories from his past which were of interest to the group. He, along with, Richard Tanner, recalled days spent at Coney Island, visiting the beach and having fun on the rides. Our mouths watered as we brought our minds back to Nathan's, with its great hot dogs and yummy french fries. We discussed their annual hot dog eating contest and were amazed by how many wieners (63) the current champion had consumed in 10 minutes in order to win the crown. Most guests felt 2 would be their limit, but, Bob Hall did think he could probably manage 7.

Summer bowling scores climbed throughout the season, much as the temperature did. Bobbie Smith, Bill Jones and Robert Baumann all hit the 200 mark, and Joe Gold went one step farther scoring a 224. Josephine Gross increased her score during the summer, as did Paul Trouve and Madeline Pedota. We all feel that much of our improvement is due to the wonderful CDs we have been listening to while we bowl. We would like to thank Marilyn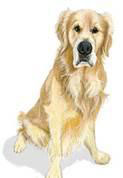 Knesich, Rose Navatto's daughter, for giving us these great CDs we enjoy so much. We truly appreciate your kindness.
Dustin, a beautiful golden retriever with our pet therapy program, visited during, what else but, the Dog Days of summer. Dustin, along with his charming owner, Diane, brought lots of smiles to guests including, Fran Branciforte and Charlotte Hoffman.
Bob Shade gave our recreation room piano a workout playing all our favorite songs. Bernadette Lawlor and Rose Navatto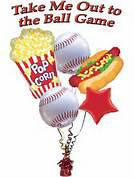 were pleased to sing "In The Good Old Summertime" and Alex Salmin and Bobbie Smith showed their vocal skills with everyone's favorite standard, "Take Me Out To The Ballgame".
Freddie Prinz gave us lots of great music to enjoy too. His one hour program featured some lively Latin tunes that raised our temperature and spirits as well. Adelaide McKasty and Rose Starita enjoyed the show and applauded the great conga line formed by, Philip Cantone, Charlotte Katen, Evelyn Grasso and Josephine Gross.
Tony Grant's performance offered a salute to our country and the patriotic men and women

who served during WW II. Music of the era was played, including, "In The Mood", which allowed Philip Cantone and myself to test our dancing skills. Philip is just great and I'm sure Angela Hampson will agree, after joining him on the dance floor too. I also had fun with another of our terrific dancers, Joe Gold. Joe and I danced to, "I'll Be Down To Get You In A Taxi", a song requested by George Thogersen and his daughter. Evelyn Grasso's and Bobbie Smith's dancing skills were appreciated, as well, as were the delicious ice cream sundaes that were served.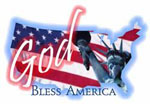 Pastor Bonfiglio and Carmine will continue to visit throughout the summer and indeed were both here on the 4th of July. During their special service for the day we sang, "God Bless America" and prayed, not only for our friends and loved ones, but for our country as well.
Summer would not be the same without our dear friend, Ray Lani, joining us twice a month. Ray's guitar is always tuned and ready to play all our requests. Rose Navatto and Ruth Beal certainly enjoy his programs and were particularly delighted with his last visit, when he sang a duet with Charlotte Katen's son, Will.
Liz Turner has joined our staff for weekend recreation. Liz is offering bowling, bingo and exercise during her Saturday and Sunday programs and Angela Hampson and Bill Jones are certainly enjoying their time with her.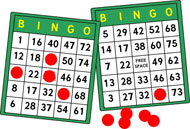 Can't end our newsletter without a special congratulations to Fran Zummo, who was our monthly bingo winner for June. Fran is a regular player and a lucky one at that. Her score of 57 wins for the month was certainly amazing. Fran won 2 cute beanie babies to add to her collection. Congratulations Fran!