McPeak's Assisted Living Newsletter

September 2014 Newsletter
By Linda Ohlsen, Recreation Director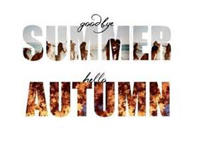 Our summer passed quickly and was filled with many fun activities and special events that definitely pleased all.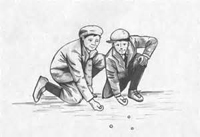 Our word games and reminiscing program had us recalling the summer days of our childhood. We talked about the metal roller skates we attached to our shoes with a skate key which was worn on a string around our neck for safe keeping. The ladies recalled jumping rope and playing jacks while our gentlemen remembered making their own scooters and shooting marbles.
We felt like children once again as we played with a Jacob's Ladder and Chinese Puzzle. Philip Cantone demonstrated how to use a pop-gun and Marjorie Taylor loved looking through our kaleidoscope.
The days of our youth were further enjoyed with some Mother Goose trivia. We laughed as we recalled the silly rhymes we remembered from so long ago. Evelyn Grasso was great at the game and won a very nice prize for her effort as did Gilda Messina and Joe Gold.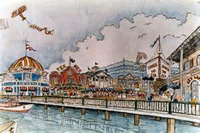 Ray Lani gave us some terrific sing alongs this summer using his guitar and fine singing voice to lead us in lots of seasonal favorites. Elisabeth Sommers, who was a neighbor of Ray's years back, enjoyed singing "In the Good Old Summertime" and Catherine Rayzak and JoAnn Brooks enjoyed dancing to Ray's version of "Under the Boardwalk".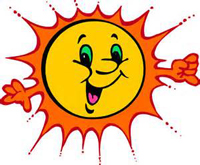 Bob Shade's soothing classics played on the piano gave us some relaxing summer mornings geared to beat the summer heat. Celia Wysocki and Jackie Johnston always look forward to Bob's visits and enjoy singing along to all his musical selections.
The dog days of summer found us enjoying some loveable pups who are part of our pet therapy program. Lucy Palazzo and Fran Zummo gushed over Ayla a gorgeous Malti that visited and Edwin Weinmann and Donald Wiggins loved having Dustin a handsome Golden Retriever drop by.
Nina ET Cetra's performance offered a treat for all our country-western fans including Larry Judson and Bobbie Smith. These two talented performers played guitar and harmonica, and of course, did vocals of the songs made famous by such performers as Patsy Cline and Johnny Cash. Much to our delight, Carolina Martin sang along to many of their songs as did Tina Schillings and Anna Wanamaker.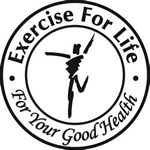 Our exercise program regularly attended by Lois Martucci and Millie Verderosa helped us all to stay in shape during the summer months. Bowling rounds kept us fit too and we were amazed by some of the scores we saw during the season. Antonia Levato scored her highest game ever with a 158 as did Peter Icolari with a 182. Robert Baumann wowed us all with his 196 and Alex Salmin's top game almost hit the 200 mark as well.
Our regular table games were as always, fun and Mary Icolari and Charlotte Hoffman certainly won their share of prizes at the games. Bingo is always a crowd pleaser no matter what the season. Lee Kulakowski, Ellen McCormack and Fran Skotko did well during our summer games but it was Tina Schillings who won for the month of July and Gilda Messina for the month of August.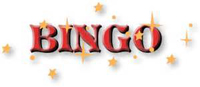 Our monthly bingo winner for June was Gilda Messina. Gilda's toughest competition came from Lee Kulakowski and Larry Judson but Fran Zummo and Ruth Beal also had very nice scores last month.

SUPERMOON
On August 11, twenty-fourteen
The Supermoon was up in the sky
It was the prettiest I had ever seen
This I cannot deny
It shimmered boldly in white and gold
For most of the starry night
What a wonderful sight it was to behold
It filled my heart with delight
I gazed at it, in wonderment
And was mesmerized by its glow
As it slowly crossed the firmament
Gently carrying stars in its tow
I will now take my rest
With Supermoon on my mind
Hoping to fall asleep real fast
Leaving just me and it behind
And on the Morrow, as I awake
Having slept so peacefully
Some special moments I shall take
To thank the Lord for Supermoon and for me
By: Tina Schillings
For your convenience, our newsletter and recreation calendar can be found on our website;
www.mcpeaks.com
or our face book page,
www.facebook.com/McPeaksAssistedLiving