McPeak's Assisted Living Newsletter
December 2014 Newsletter
By Liz Turner, Recreation Director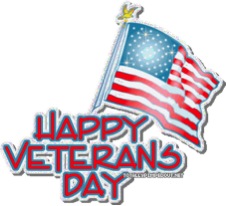 November is a month that finds most of us reflecting and thinking of what we are grateful for. On Veteran's Day we started our day with the pledge of allegiance. We gave a round of applause and a thank you as we honored those who served in the military, Bob Baumann, Philip Cantone, Peter Icolari, Richard McPartland, John Ritz, Alex Salmin, and Edwin Weinmann.
We are pleased with our Thanksgiving crafts. Turkeys were made for the recreation room and we all signed them like works of art. We had fun as we made acorns for the hallway, Anne McTiernan was very creative with hers saying hers was a falling acorn. Mildred Hartman and Elisabeth Sommers also enjoyed making colorful fall leaves for our crafts projects.
Reminiscing about day's gone bye. We talked about our family's getting together for the Thanksgiving meal. The meals our mothers used to make the turkey with all the trimmings. Most of us thought the turkey was the best part of the meal but Evelyn Grasso said dessert was the best part.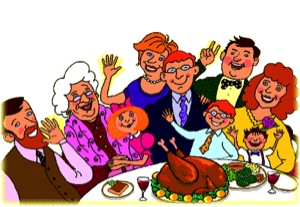 Julie Franco Entertainment came by and sang all the wonderful songs we remember as we all sang along. Larry Judson and Tina Schillings even did some singing into the microphone. Bobbie Smith was clapping and moving her feet along with the music as was Phil Cantone. Ice cream was served and enjoyed by everyone including Catherine Rayzak. Bob Piano Favorites stopped by to play some medleys we all enjoyed too much applause.

From P.R.A.A.T. we had Jessie a pet therapy dog accompanied by her owner comes visit us. Jessie loves to be kissed and petted as Lucy
Palazzo and Donald Wiggins know as they really look forward to his visits. Catherine Budd and Bill Jones also enjoy getting a kiss from Jessie.
A new exercise program was begun "sit"ercise, which is aerobics in our chairs with music to keep us moving. Mary Morris, Pat Lindauer, and Madeline Pedota enjoy exercising with us. We also keep fit with tossing the ball around and lifting our hand weights.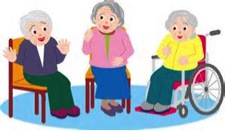 This month Peter Icolari was the big Bingo winner! We look forward to our bingo games especially when we have prize bingo when we have the chance to win some candy.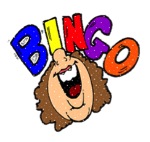 For your convenience, our newsletter and recreation calendar can be found on our website;
www.mcpeaks.com
or our face book page,
www.facebook.com/McPeaksAssistedLiving