McPeak's Assisted Living Newsletter
March 2015 Newsletter
By Liz Turner, Recreation Director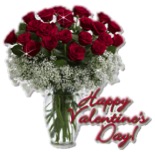 We started the month of February arranging Valentine vases for the mantel in the recreation room, with hearts and flowers; we added pipe cleaners and some holiday pencils. They all looked beautiful, everyone is so creative. As we made our crafts, listening to some love songs, Frances Zummo told us her wedding song was "Let Me Call You Sweetheart". Maureen McCarthy remembers her wedding dress had a bustle with a long train. Celia Wysocki shared that she had a church wedding with a flower girl, and Marie Badamo recalls on her wedding day, her wedding hat flew off her head across Park Ave. She was so upset she wanted to call off the wedding, of course she didn't.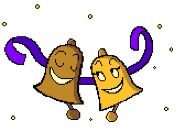 For the wall in the recreation room, we made Valentine snails. We all agreed we had never seen a snail for Valentine's Day, but we thought it was a unique idea. Mary Morris said that it was very creative and they all looked very nice. Charlotte Hoffman told us how she would receive red roses on Valentine's Day, and Carolina Martin said that she would go out for a nice steak dinner. Both Maureen McCarthy and Frances Skotko thought Valentine's Day was a day to show how much you care for your loved ones.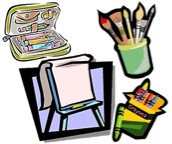 We did a crafts project for the sitting area. We started by coloring filter, that was cut out in a heart shape, with magic markers. After we were happy with our doodles, we took a damp paper towel and blotted it so all the colors smudged and they looked like a beautiful water color. It was then glued to paper heart doilies. Catherine Budd and Marge Taylor thought it was very clever. Charlotte Hoffman and Maureen McCarthy looked like works of art, as did everyone's heart.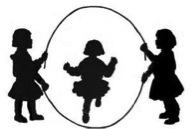 We had a lot of fun as we did a bean bag toss. Anne McTiernan was the big winner, with Joe Gold and Pat Lindauer also with high scores. Remembering games we used to play, Tina Schillings said she used to be good at double Dutch jump rope. Celia Wysocki liked to play jacks and ride her bicycle. Anna Wanamaker told us how she liked to play volleyball in school. Philip Cantone told us he used to coach soccer.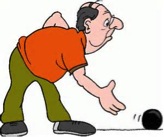 Our word games can be very interesting, bringing back memories. We completed the words to childhood songs. "A Hunting We Will Go" reminded Maureen McCarthy how she used to go hunting with her future husband and uncle in the woods in Pennsylvania. "Row Your Boat" had Anne McTiernan remembering when her family would take vacations. Marge Taylor said growing up in Greenport her family's house had a sign that said "George Washington slept here"
Celia Wysocki and Harriet Kulbokas have high scores for our Monday bowling games, with Edwin Weinman coming in a close second. Joe Gold is the top winner of the month.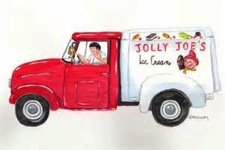 Reminiscing about the good old days, Marge Taylor tells us about when the ice man would come and all the kids would beg for a chip of ice, only to be told "to get out of here". Both Maureen McCarthy and Marie Badamo recall the cake man coming to the house. Maureen McCarthy told us how he would ring his bell to alert the whole neighborhood he was there.
Almost everyone had the milkman deliver the milk. Evelyn Grasso remembers that the cream was on the top of the milk. Mary Morris remembers when she was a child the toilet was gravity fed, which had the tank on top and you had to pull down a chain to flush.

Listening to a variety of music from the 1940s to the 1960s, Philip Cantone had us all impressed with his knowledge of songs and artists — He would have made a good contestant on "Name That Tune". He also told us he saw Bobby Darrin in concert. Anna Wanamaker recalls going to see Bob Hope in Atlantic City, New Jersey. Edwin Weinman also saw a Bob Hope's USO show when he was stationed overseas with the Army. Besides going to the opera, Tina Schillings saw Fats Domino when she was younger.
Lois Martucci remembers her first job was babysitting. Celia Wysocki used to work as "Rosie the Riveter," putting the bolts on airplanes when she lived in California, and Frances Skotko used to work as a secretary taking notes in Gregg short hand. Millie Verderosa used to volunteer her time at the hospital when she wasn't working at Dillard's.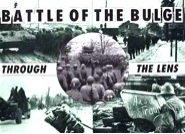 Roland Basini was reading the book, Killing Patton. He told me he was with General Patton at the Battle of the Bulge in the army, and on January 9th,1945, he was wounded after being shot in the buttocks. The bullet traveled through him, down his left leg, to behind his knee. That bullet was with him for thirteen years, and in 1958, it worked itself out and just fell out— he still has the bullet today.
For entertainment we had Ron Von Bernewitz come in to play his guitar and sing some songs with us. JoAnn Brooks was up and dancing when Rob asked "How you learn to dance like that?" and she answered "My feet". In fact, most of us were up and dancing including Lucy Palazzo, Bobbie Smith, and Philip Cantone. Rob also brought some tambourines and maracas for us. Bill Jones was keeping the beat with a tambourine as was Mildred Hartman.
When Jessie the pet therapy dog came to visit us on a cold Wednesday she had on a red sweater that Ruth Beal thought was just so adorable. We had Marlene stop by with her puppy Sambuca. Charlotte Katen got a visit from the puppy which is about the same size of the cats she used to have. We all enjoy these visits from the doggies. Thomas Bauer recalls his dog was a bird dog and he would go hunting birds with him.
We had a couple of birthdays here at McPeak's this month Sue who cooks all our delicious meals was on the sixth, the staff surprised her with a cake they brought in. Bobby Smith blew out her birthday candles on the tenth, and Ruth Beal had her cake and ate it too on the seventeenth.
For your convenience, our newsletter and recreation calendar can be found on our website;
www.mcpeaks.com
or our face book page,
www.facebook.com/McPeaksAssistedLiving