McPeak's Assisted Living Newsletter

April 2015 Newsletter
By Liz Turner, Recreation Director
Hand Made Talk
We stared our arts and crafts project for the month of March making decorated gift bags with shamrocks and shiny four leaf clover garland for our mantel. Marge Taylor was so impressed she ask everyone for a round of applause. A couple of us are of Irish descent but no one has traveled to Ireland. Marie Badamo told us she remembers visiting her family in Italy and seeing Mt. Vesuvius and it was smoking. When Phil Cantone was in the Navy he was stationed in Japan and China, Tom Bauer has been fly fishing in Canada. Maureen McCarthy used to travel with her husband on business trips but Tina Schillings is probably our most traveled, being easier to ask where she hasn't been.

The arts and crafts we did for the recreation room had us pasting shamrocks cut from magazine pages with a smiling face foam clover on top with googly eyes. Frances Skotko told us about how she used to do the Irish jig with a shillelagh. We had to ask her what a shillelagh was and she explained it was like a cane or a wooden walking stick. It was agreed that we could all be Irish for Saint Patty's day the whole month of March.

We did an abstract art project for the hallway, which we are now calling the "art gallery". We took paint and puddled it on the paper, and then blew on it with a straw or moved the straw thorough it like a paint brush. Bobbie Smith just used the brush technique as did Tina Schillings. Mildred Hartman was very impressed with how hers turned out. Everyone does such a beautiful job and they are truly works of art.

For Monday's Bowling we mix it up a bit switching between using mini pins and a shuffle disc and our regular bowling equipment. Mildred Hartman does quite well as does Pat Lindauer. Bobby Smith and Joe Gold are our top scorers. We talked about some of the books we read as we bowled. Marry Morris said she liked to read detective novels. Millie Venderosa and Charlotte Hoffman liked mysteries novels. Marie Badamo read all the books by Nero Wolf and Celia Wysocki liked to read the romances by Daniel Steel.

Road Trip
I drove on a business trip to the Activities Directors Conference. That got us remembering the cars we drove. Millie Venderosa had a station wagon and Celia Wysock had a white four door Chevy, and Mary Morris drove a Buick. Marge used to help her friends and neighbors by driving them around to help with errands. Ellen Anders told us she was a nervous driver so she didn't drive, and Marie Badamo didn't learn to drive until she was in her thirty's.
Bob came in to play some of his and our piano favorites. Both Maureen McCarthy and Marie Badamo used to take lessons and play the piano. Phil Cantone said he used to play the horn. Harriet Kulbokas came from a musical family and sang in the church choir. Anna Wanamaker and Millie Venderosa enjoyed the old songs and knew most of them, as did everyone as we sang along. Gene Barbour even did some dancing with Evelyn Grasso.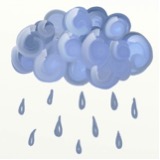 On a rainy Saturday morning we had Matt, and Sam doing community service for their school in to help us with Bingo. Sam had just returned from a vacation to Germany and told us how she traveled on the Ice Train, saw the alps, did some shopping and had a great time.. Matt also had been on vacation last year with his family and told us in Jamaica he was swimming and they had to leave the water because a poisonous fish was in the water with them!
Remember When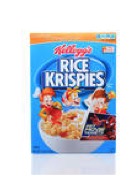 During our word games and reminiscing we remembered that Maxwell House coffee was "good to the last drop", Evelyn Grasso told us she would open the can with a can opener and loved the smell of fresh coffee. Charlotte Hoffman remembered the musical cereal Rice Krispys that went "snap, crackle, pop'. Tina Schillings recalled an old Lifeboy commercial that said, "the soap protects against BO". Maureen McCarty recalled the commercials for "Mr. Bubble". Joe Gold liked to hear Tony the Tiger say, "they're great".

More Fun!
Playing our Table Games talking about summertime Mary Morris stated that swimming in a lake you don't go up and down like you do in the ocean. A few of us had pools in the back yard. Millie Verderosa and Anna Wanamaker had pools but did not swim in them, and Maureen McCarty didn't swim in her pool but her dog did. Phil Cantone was in charge of grilling on the BBQ. Maria Badama remembers "Tar Beach", sunbathing on the rooftop.
Talking about the fun we had as children Harriet told us she was a tomboy and liked to climb trees and play baseball. Marge used to have a big doll she would push around town and the adults would comment "what a pretty baby!" and Anne Wanamaker used to make doll clothes
for her doll. Gene Barbour would trade marbles looking for "Pureys" which were small clear, brightly colored, glass marbles. Lois Martucci remembered playing hide and seek.
We had entertainers Rocken' Robin and Bruce Schneider come play for us. As usual we had a lot of singing and dancing. Ellen Anders and Joe Dambruoso enjoyed the songs. Lucy Palazzo was dancing and singing along. We all enjoyed some ice cream and soda. At the end we had Gene Barbour and his daughter Jean doing a kick line to Frank Sinatra "My Way".
Bingo
For Bingo we had Harriet Kulbokas with the most games won. Followed closely behind was Catherine Budd. Sometimes Bill Jones will help call some of the numbers. As always we enjoyed the visits from the pet therapy dogs Marlene who brings Martini, and Jill who brings Jessie.
For your convenience, our newsletter and recreation calendar can be found on our website;
www.mcpeaks.com
or our face book page,
www.facebook.com/McPeaksAssistedLiving