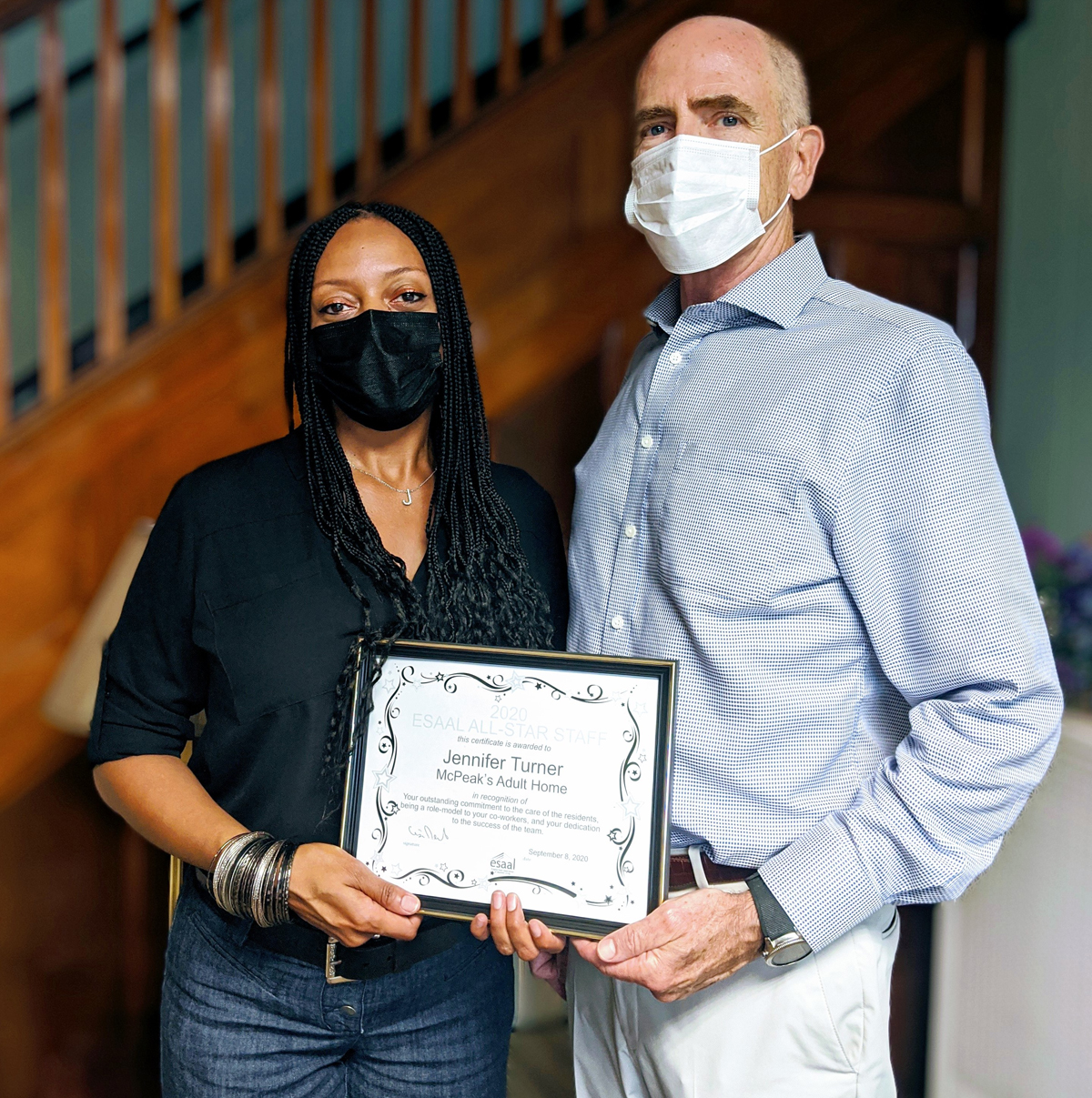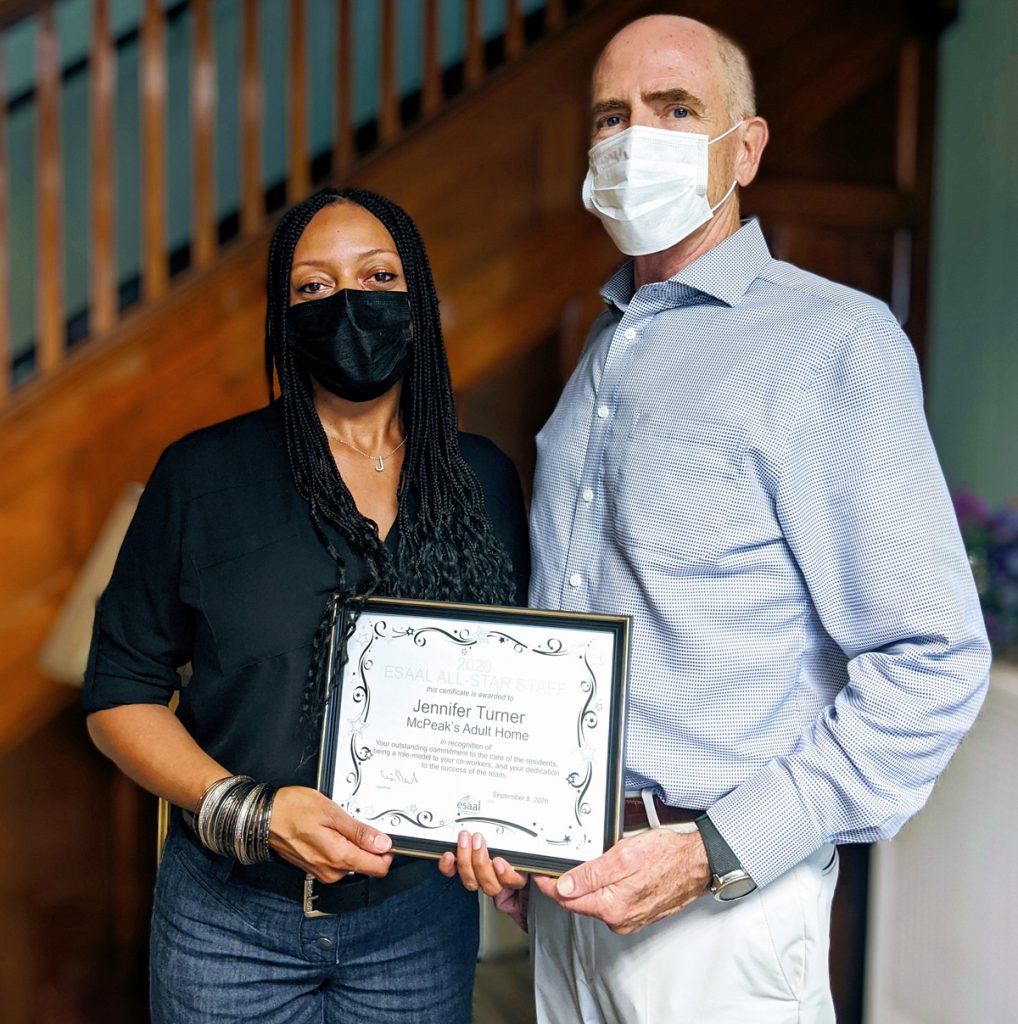 McPeak's Assisted Living has announced that Jennifer Turner, Assistant Administrator/Case Manager, received the 2020 All-Star Staff Award from the Empire State Association of Assisted Living. The award is given to those heroes in the assisted living community who often accomplish the seemingly impossible or are always there when they are needed the most.
Ms. Turner consistently communicated with McPeak's staff members every step of the way during the COVID-19 pandemic. She alerted the staff of the latest guidelines from the New York State Department of Health and made sure McPeak's followed the mandated protocols and new procedures in order to safeguard the health of the staff and its residents.
Ms. Turner joined McPeak's in 2003 as a Receptionist. In 2006, she met the qualifications required by the New York State Health Department to become a Case Manager. A resident of Bay Shore, she earned her Associate's degree in Business Administration from Briarcliffe College and her Bachelor's degree in Health Care Administration from Empire State College.
"I am honored to receive this award," Ms. Turner said. "It is nice to be recognized for the hard work that has been put in to make sure the McPeak's continues to make the health and safety of its residents and staff its top priority."
"We congratulate Jennifer upon receiving this award," Mr. McPeak said. "Because of her constant communication with the staff on the latest safety protocols, McPeak's has been COVID-free since June. Her obsession with disease prevention benefits the residents and the staff every day."
The awards were presented in conjunction with National Assisted Living Week. Established by the National Center for Assisted Living® (NCAL) in 1995, National Assisted Living Week recognizes the role of assisted living in caring for America's seniors and individuals with disabilities. This weeklong celebration inspires assisted living communities around the country to offer various events and activities to celebrate the residents they serve, as well as educate the public about assisted living.