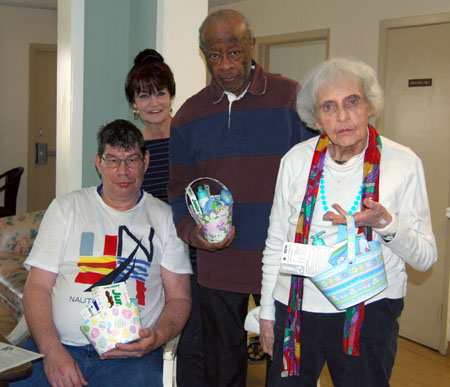 On April 18, residents at McPeak's Assisted Living celebrated the Easter holiday by rolling eggs down the hallway and decorating hard-boiled ones, which took place in the establishment's dining area.
Residents competed in the egg roll to win Easter baskets for throwing the furthest egg. Each basket included goodies, such as chocolates, and essential items, like moisturizer and deodorant. After that, each resident was given hard-boiled eggs with egg coloring kits to decorate the eggs to their liking.
The top three winners of the egg roll — William Judson, Joseph Gold, and Bettie Smith — were awarded with the Easter baskets at the end of the event.
For more information, call (631) 475-0445 or visit www.mcpeaks.com.