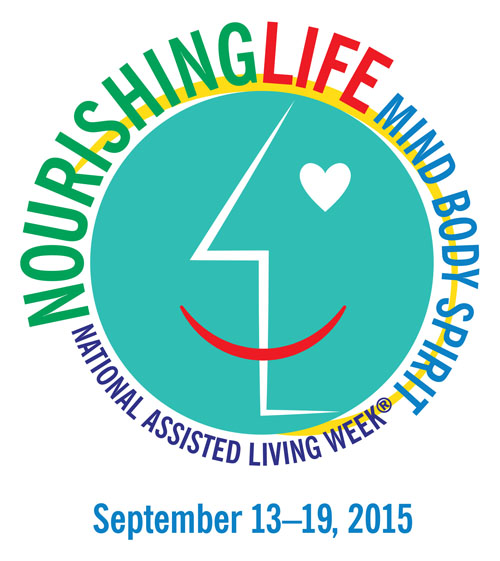 McPeak's Assisted Living is celebrating National Assisted Living Week® (NALW) and its 2015 theme of "Nourishing Life: Mind, Body, Spirit." A dedication to the variety of ways in which caregivers care for the whole resident, NALW 2015 aims to provide residents with unique holistic services to nourish their mental, physical and spiritual needs.
Conversely, the residents enrich the lives of team members and volunteers, with the support of family and friends, by celebrating the incredible lives they've led.
To cultivate the mind, body and soul of its residents, McPeak's is offering a variety of therapies, full-time recreation, exercise, delicious food and attentive staff. The daily schedule ranging from arts, crafts and games to massage and musical therapies is designed to aid to the whole person in the quest for optimal health.
"At McPeak's Assisted Living, we understand the needs of the elderly go beyond just physical well-being," says James McPeak, Owner of McPeak's Assisted Living. "We use a team approach, resident and staff, to address all aspects of their lives through a variety of services to our residents. We're excited to once again be part of this national program, which does so much to honor the members, families and caregivers at assisted living facilities."
Established 20 years ago by the National Center for Assisted Living® (NCAL), National Assisted Living Week is an initiative for residents, families, staff, volunteers and the surrounding community to come together through a series of events and activities.
For more information, call (631) 475-0445 or visit www.mcpeaks.com.