In addition to turkey, stuffing and pumpkin pie, there is another item on this year's Thanksgiving menu: social distancing. With the holiday fast approaching, it is important to consider what this means for your family when it comes to protecting you and your loved ones against COVID-19, especially with senior family members who may be in attendance.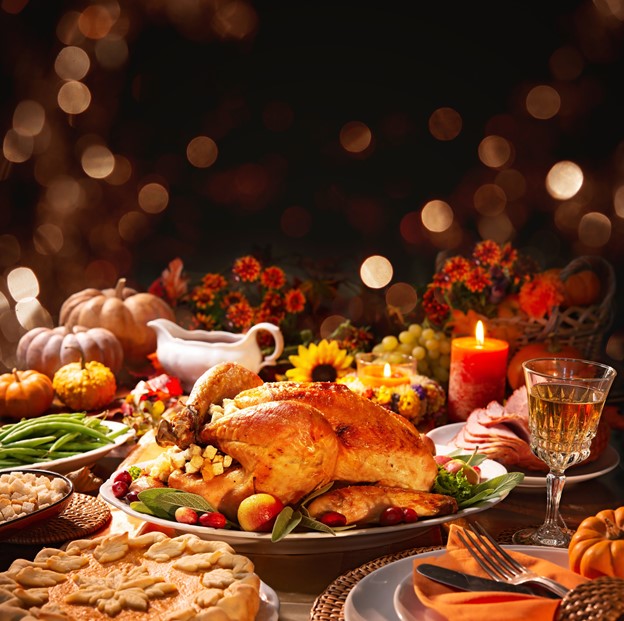 Here are some tips to help create a safe Thanksgiving for senior family members:
Be vigilant while conducting a guest list to limit risk.
While creating a guest list, keep in mind the risk level regarding the spread of COVID-19, especially when older relatives are coming. Consider having guests tested for the virus 24-48 hours prior to Thanksgiving.
The Center for Disease Control and Prevention recommends taking into consideration the levels of COVID-19 infections in your community, the infection levels in the areas your guests are traveling from and whether or not they have been social distancing prior to the event.
It is crucial to deep clean surfaces before, during, and after the event. The last thing you want is a senior guest being afraid to move around for fear of touching a surface and contracting the virus. An attainable approach to this task is focusing on common surfaces such as doorknobs, countertops, and faucets. In addition to regular cleaning, set up a private sanitizing station in an easy-to-reach location, for senior guest use only. Setting up additional sanitizing stations for all guests also serves as a friendly reminder for younger guests to keep their hands clean for the safety of their elders.
Designate a separate bathroom for seniors.
If availability permits, designating one bathroom specifically for senior family members is a great way to lower the risk of cross-contamination of virus particles. This may be especially helpful in eliminating the stress of sharing a common space with younger family members who may be less careful and concerned with contracting and spreading the virus.
Carefully choose and explain your serving style.
Consider a buffet style serving that each guest approaches one at a time. Senior family members should either serve themselves first or have a family member carefully make them a plate to eliminate their contact with cross contamination.
Mutual understanding and respect of the rules and precautions are vital to any social gathering, especially one during a pandemic that puts seniors at high risk. It is normal to be anxious during the holidays, especially during these difficult times, and this anxiety may be heightened for senior family members. This is why it is so important to create a safe environment for them to gather with their loved ones and give thanks. However you plan to spend your Thanksgiving, make sure it is safe and enjoyable!
McPeak's Assisted Living provides care for your loved ones while ensuring they maintain a happy, healthy, and fulfilling lifestyle, right here in Suffolk County, Long Island, near downtown Patchogue. With our affordable prices and excellent standard of care, we have the facilities to accommodate yourloved one's needs and allow them to live to the fullest. For more information, please call us at (631) 475-0445 or visit our contact page.